Tour Short Rotterdam
Short Rotterdam takes visitors on a half day tour of approximately 2½ to 3 hours along the highlights of the city.
This tour starts in the hall of the beautiful Central Station. Both in the hall and on the square before the Station you will receive information about the history of Central Station and its surroundings.
From here we continue the tour through the Kruisplein and West Kruiskade to Citypark Old West, a small idyll in the middle of Rotterdam. In this park you will find the statue of the famous Rotterdammer Rigardus Reinhout, also known as the Giant of Rotterdam.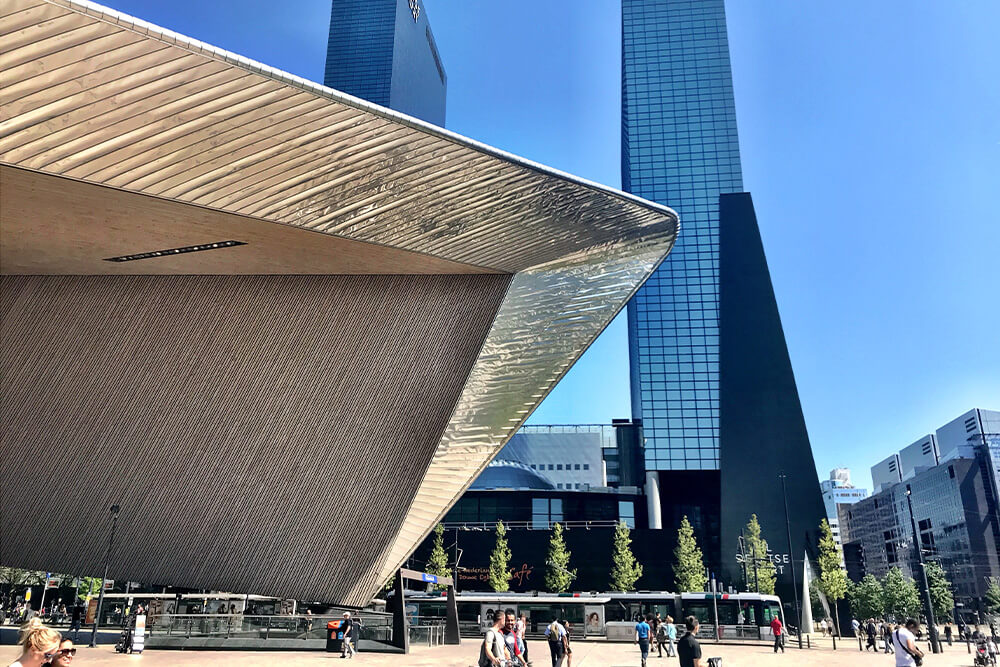 Back on the Kruisplein we look at the impressive building the Calypso and we pay full attention to the Westersingel sculpture route. From the Westersingel we walk to the Mauristweg on the other side of the canal. Here lies part of the fire border caused by the bombing of May 1940. The continuation of the tour is therefore mainly in the bombed and completely renovated heart of Rotterdam. The Schouwburgplein just to be a residential area, but is now an open square . There is enough to tell about this special square.
At the monument on the Karel Doormanstraat we pay some attention to the man this street was named after and then we head for the Lijnbaan. We can find Rotterdam humor at the start of the Koopgoot and Rotterdam innovation on the Coolsingel. Here we also visit the RTI (Rotterdam Tourist Information) where, among other things, a short film about the history of our city is shown and a photo with a typical Rotterdam background can be made.
We pass the Kort Hoogstraat and return to the Rotterdam shopping center, which eventually brings us to the big square before the main Church of Rotterdam. The bronze statue of Erasmus can be admired on this square and of course also attention is paid to the St Laurens Church.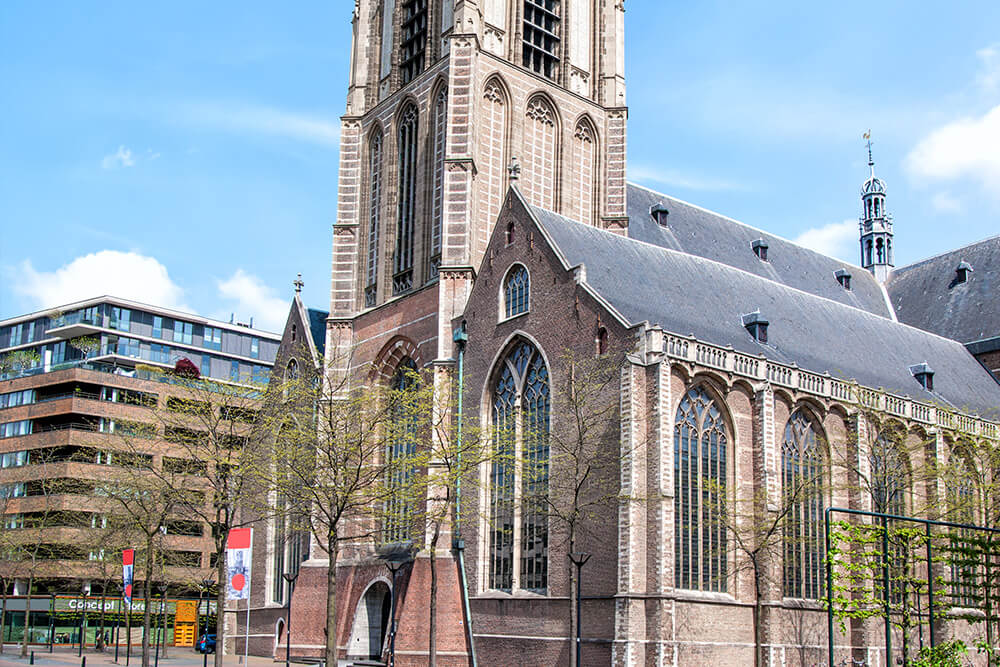 The Hoogstraat, one of the oldest streets in Rotterdam and badly damaged by the bombing of 1940, used to lead to the dam over the river the Rotte, after which the city is named. The Central Library is located in a striking building on Hoogstraat. Behind this library is the Blaakse Bos with the renowned Cube Houses by Piet Blom. Optionally, one of these properties can be visited (entrance price € 3.00 p.p.). From the Blaakse Bos there is a beautiful view (photo moment) to the Old Harbor with, among other things, the White House.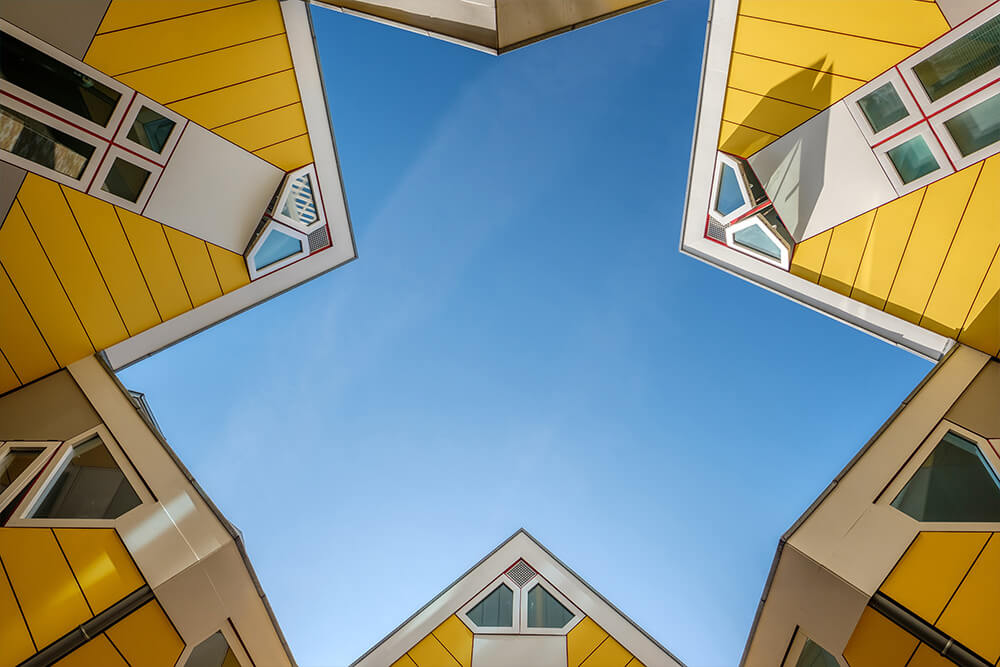 After the visit to the Old Harbor we walk through the Blaak, along the Ode to Marten Toonder and to the Market Hall. Both outside and inside we pay attention to the construction and details of this phenomenal building. In the Markthal this tour ends and I say goodbye with a present, after which you can fully enjoy the many fresh units, food shops and various restaurants.