Tour of Old Rotterdam
Oud Rotterdam takes visitors on a tour of a day part of approximately 2½ to 3 hours, with the emphasis on the history of the city. The route chosen here, largely corresponds to that of Kort Rotterdam.
During this tour attention is paid to:
The origins of Rotterdam
In 1340 Count William IV granted city rights to Rotterdam and in 1358 Rotterdam was allowed to build a city wall. We see memories of the old days in a number of excavations and reconstructions. A short film gives a nice overview of the history of this city.
The bombing of Rotterdam
The major bombing of 14 May 1940 is of course fully mentioned. Photos explain the impact of this bombing in various places in the city and we also pay attention to the "brandgrens" (fire border).
The reconstruction phase 1
They did not waste any time; on May 18, 1940 city architect Witteveen received the assignment to design a reconstruction plan. This first phase of the reconstruction was mainly of economic nature. A business city center with good transport possibilities had to be created. Highlights from this the Lijnbaan and the Bijenkorf, the Central Station, but also the Euromast.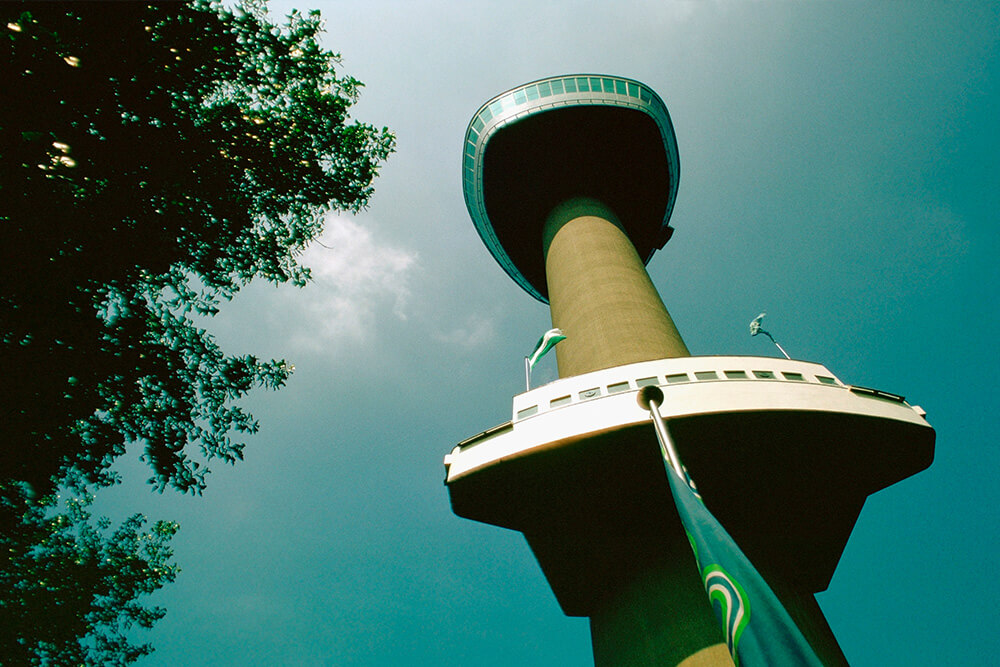 The reconstruction phase 2
After about 1980 the second phase of reconstruction focused more on the social aspects such as housing and tourism. The striking cube houses can be seen as the start of this phase, soon followed by the Kop van Zuid. The phenomenal Market Hall also belongs to this phase.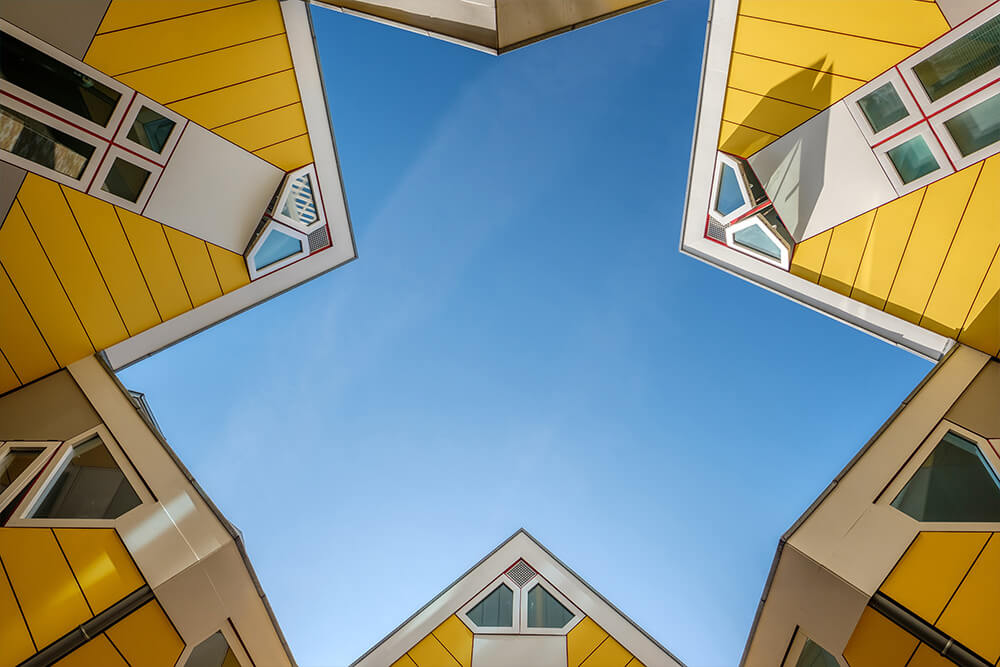 The historical statues
The inner city of Rotterdam has a large number of statues and monuments, many of which are logically devoted to the history of the city. It varies from statues and monuments of famous inhabitant of Rotterdam such as, of course, Erasmus, but also Rigardus Reinhout and Marten Toonder up to memories of the war and the bombing such as The Lost City of Zadkine and Unbroken Resistance.